What is Travala (AVA)?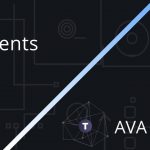 Travala.com is a blockchain-based platform that allows booking over 3,000,000 travel products worldwide, including hotels, homes, flights, tours, and activities with prices up to 40% lower than "traditional" travel services. How does it manage that?  By leveraging blockchain technology, Travala.com offers more transparent pricing and creates a trustworthy environment with many incentives for the community. […]
Continue reading What is Travala (AVA)? in the NOWPayments blog.